HIKES FOR EVERYONE IN THE MONREGALESI VALLEYS
In the Valli Monregalesi, a wide range of open-air activities that meet the most diverse needs can be pursued. The Ellero Valley, in particular, is a paradise of unspoilt nature, ideal for lovers of tranquillity. The Maudagna Valley combines interesting sports and recreational opportunities with natural resources of great beauty.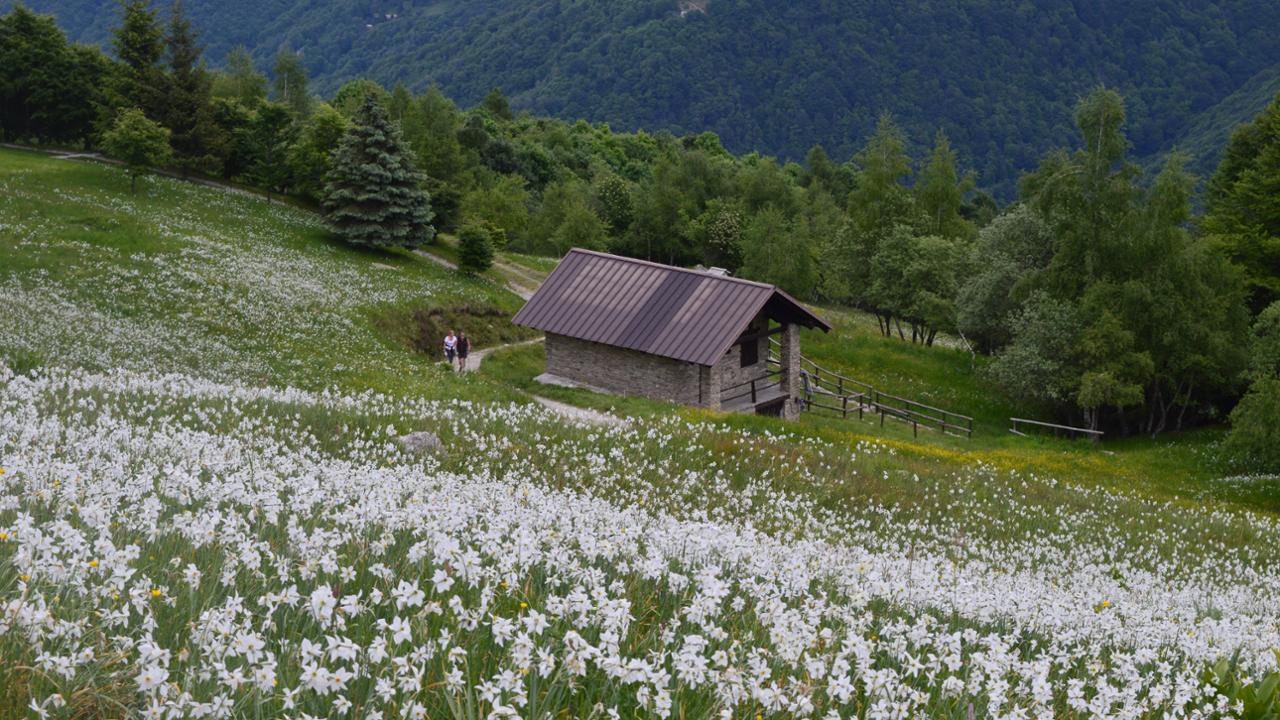 Not to be missed
Pian Marchisio and the Mondovì - Havis De Giorgio refuge
Hiking in the direction of Mongioie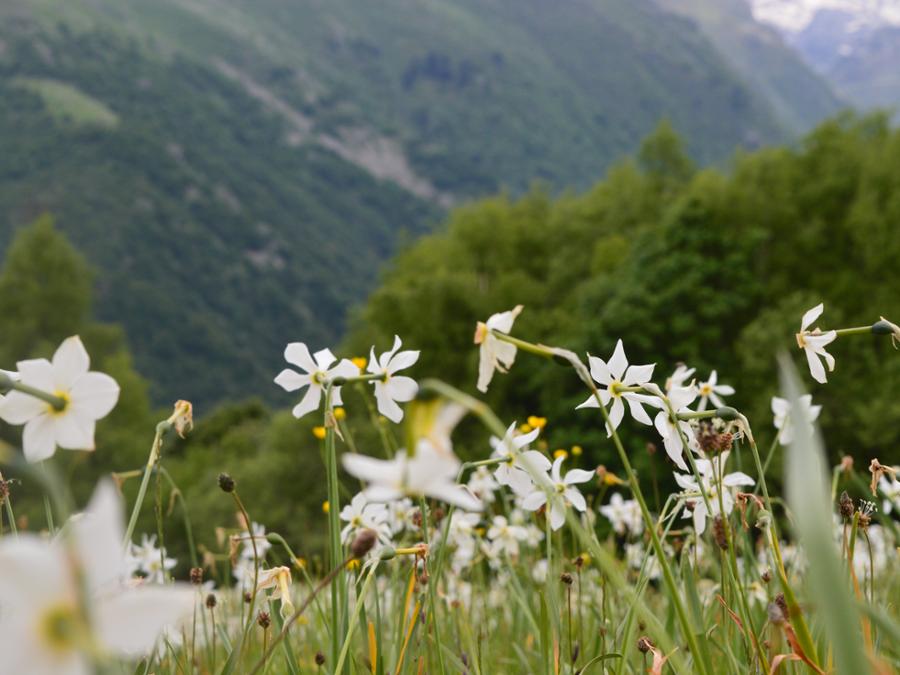 The Monregalesi Valleys, covered in chestnut and beech forests at a low altitude, stretch from the gentle hills of Mondovì to the mighty peaks of the Ligurian Alps. A destination for hikes and traverses for experienced mountaineers, they offer many opportunities for outdoor activities, recreation and relaxation, also offering routes suitable for beginners and families.

The Ellero Valley, which climbs from Roccaforte Mondovì towards the summit of the Saline, with the pretty hamlets of Prea and Rastello, is the ideal destination for those who want to immerse themselves in alpine nature with a simple route that is easy to tackle. By car, you reach Pian Marchisio, at an altitude of 1,600 metres, the starting point for a very pleasant walk among gentle grassy crags and rhododendron bushes. You'll then reach the modern Mondovì-Havis De Giorgio refuge, a comfortable place to stop for a tasty bite with local products, or to use as a base camp for other walks and hikes.

The Maudagna Valley offers an even wider range of opportunities in the summer season. In particular, one of its historical villages, Frabosa Sottana, offers the adventure park and the Caudano caves, fun attractions that are especially suitable for children. In the area of Artesina, Prato Nevoso and Frabosa Soprana, the winter home of the vast Mondolè Ski area, there are tracks, trails and facilities for e-bike, MTB, golf and horse riding enthusiasts.

There are also plenty of opportunities for beautiful hikes in the high mountains, in the direction of Mongioie, or for easier, more relaxing walks. Two pleasant itineraries also suitable for enthusiastic beginners depart from the Balma chapel, the site of a historic refuge with a refreshment point that is easily reached from Prato Nevoso. Taking one of the two routes leads to the Mondolè peak, which oddly resembles an enormous crater, only partially filled by a snowfield. This point offers visitors a superb panorama. Opting for the other route, you arrive at the Brignola Lakes, surrounded by beautiful meadows and extensive stretches of shrubs, home to cute families of marmots.
CUNEO ALPS: YOUR PERFECT HOLIDAY. MONREGALESI VALLEYS