THE TERRITORY, OUR HOME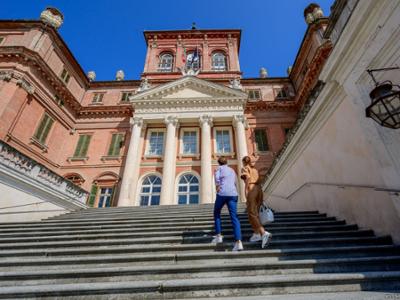 The Cuneo area is known as la Granda, and this is indeed the case. It is the fourth largest province in Italy, a green basin that opens up from Turin to the southwest, towards the Ligurian Sea, the Cote d'Azur and Provence. Such vastness can only be surveilled by placing yourself right in the centre, in Fossano, from the top of the panoramic tower of the Castle of the Princes of Acaja. There the gaze runs over the signs of the cultivated fields, up to the profiles of the mountains, the sources of the Po and the King of Stone, the Monviso.

Formerly the Savoy family's granary, it has a very high number of recognized typical productions and its parks are a national biodiversity reserve. The valleys preserve ancient languages; in the squares where the courento is still danced to the sound of a hurdy-gurdy, you will see the Occitan flag fluttering with pride.

Each city is a story in itself. The ceramics of Mondovì and the amazing belvedere enjoyed so much by Napoleon, the glories of Saluzzo, an ancient marquisate known for its cultural liveliness, the Saviglianese school of Piedmontese Baroque. And then Cuneo itself, surrounded by its river park, one of the twenty greenest cities in Italy, the ideal starting point for enjoying exceptional outdoor experiences.
SEE ALL
CUNEO ALPS, YOUR PERFECT HOLIDAY
WHITE EMOTIONS - CUNEO ALPS
SMALL VILLAGES, GREAT TREASURES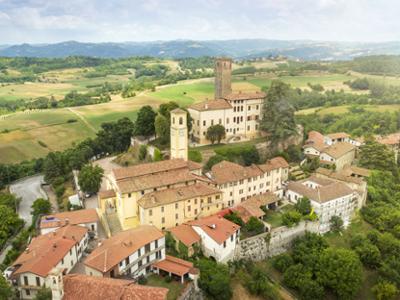 Small villages yes, but made special by the unique character of their inhabitants. Some hold precious works of art, such as Vicoforte and its sanctuary, which boasts the largest elliptical masonry dome in the world and features a unique themed pictorial field spanning over 6000 square metres. Manta instead looks up to its elegant castle, now a FAI property, known for its Baronial Room, one of the masterpieces of late Gothic secular painting.

Other villages are drivers of culture, such as Ostana, listed as one of the most beautiful villages in Italy: it has made the authenticity of its locations and its link with the Occitan tradition its main attractions. Likewise, in Monterosso Grana the Coumboscuro cultural association promotes the rediscovery of Provençal culture in Italy.

But there is more. The Cuneo area is made up of villages that have witnessed history, such as Bene Vagienna, the ancient Roman Augusta Bagiennorum, or rare geological events, as evidenced by the curious Ciciu of Villar San Costanzo. Other villages are renowned for their typical products: leeks from Cervere, Castelmagno cheese, "bue grasso" meat from Carrù, pumpkin from Piozzo or Pamparato biscuits, the pride of Piedmont's dry pastries.