NATURE AND WELLNESS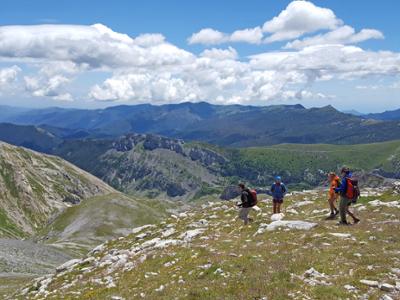 Parks and natural reserves in the Cuneo area are an exceptional example of biodiversity, a widespread oasis of peace where visitors can have authentic experiences in contact with nature, featuring botanical wonders and exceptional animals.

The Grotta di Bossea is one of the explorable caves you simply can't afford to miss. It extends into the depths of Val Corsaglia, in the territory of Frabosa Soprana, and can be counted as one of the most beautiful and important caves in Italy.

To recharge your energies, the alternative is a stay at a spa, for example at the Terme Reali in Valdieri. The facility, located at an altitude of 1,370 metres above sea level, is the highest located spa in Italy.
NATURE
RESERVES
THERMAL BATHS
AND WELLNESS