CULTURAL EXPERIENCES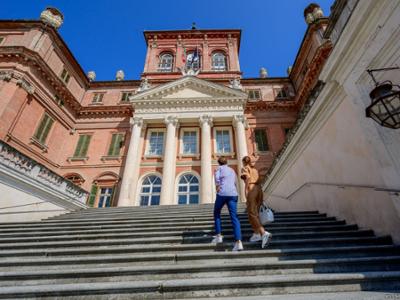 Cuneo and its surroundings, a land of history and culture. For proof that Cuneo and its surrounding areas are a land of history and culture, look no further than the Royal Castle of Racconigi, one of the UNESCO properties included in the series of Residences of the House of Savoy in Piedmont, or the Castello della Manta, managed by Fondo Ambiente Italiano, which houses one of the masterpieces of late Gothic secular painting, the Baronial Room.

Alongside ancient fortifications and noble palaces, visitor centres and museums lend a voice to the local traditions and ancient customs. Like the Filatoio di Caraglio, one of the oldest examples of industrial archaeology in Europe still surviving today, Espaci Occitan in Dronero, dedicated to the Occitan culture, or the Museo dell'Arpa Victor Salvi in Piasco, the first and only museum in the world entirely dedicated to the harp.

The territory features many marks of art and faith. Starting from the Abbazia di Santa Maria di Staffarda, one of the most important and fascinating medieval monasteries in Piedmont, passing through the Chiesa della Missione in the Piazza neighbourhood in Mondovì, apotheosis of the Baroque, and arriving at the Santuario basilica Regina Montis Regalis, which boasts the largest elliptical masonry dome in the world.
VISITOR CENTRES
AND MUSEUMS