ROASCHIA
GOOD FOOD, TRADITION AND NATURE
The village of Roaschia, in the Gesso Valley, once composed of 52 hamlets whose splendid examples of alpine architecture remain intact today, is part of the large protected area of the Maritime Alps Natural Park. A land of Occitan tradition inhabited by farmers and shepherds, it is known for the Roaschina sheep, to which a special fair is dedicated every year.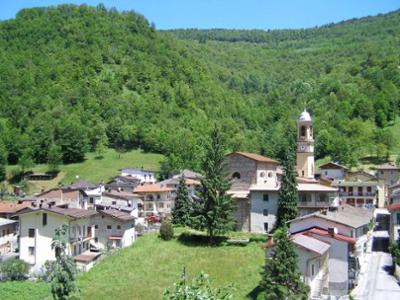 Probably founded in the 12th century, the village was the property of the Abbey of Pedona, long disputed by the Marquisate of Saluzzo, until it was included in the district of Cuneo, first under Angevin and then Savoy rule. At the heart of the town is Piazza di San Dalmazzo, the square onto which the parish church, the town hall and the former confraternity of Santa Croce look, the latter having been recently restored and becoming the venue for cultural initiatives and meetings. Quietness prevails in the narrow streets of Roaschia, embellished with murals dedicated to traditional trades and local characters, while all around there are many opportunities for recreation.

Immersed in the Maritime Alps Natural Park, in winter there is space for outdoor activities in the snow: snowshoe hikes, ski mountaineering and icefalls offer plenty of choice for sportsmen of all levels. In fine weather, you can engage in climbing, tackle various mid-range trekking and mountain biking trails or visit caves and caverns in the area, such as the Grotte del Bandito, now a true nature reserve.

For those who just want to enjoy a bit of relaxation and escape the summer heat, we recommend the 3.3 km hiking route leading to the scenic giant bench - in red, part of the Big Bench circuit designed by Chris Bangle - on Mount Turin. A few steps away from the village, at the beginning of the Fontanafredda valley, you will also find the Dragonera spring, the most spectacular in the area, easily accessible thanks to a simple path through the greenery with an adjoining picnic area. There is also a camper van area in the village open from the beginning of April to the end of September.

Good food takes centre stage here, with traditional dishes ranging from the typical tajarin pasta dish to rice cakes, from milk and chestnut soup to sheep's cheese. Don't miss the autumn appointment with the fair held to promote the breeding of the Roaschina sheep and the production of related dairy products. An autochthonous breed at risk of extinction, the Roaschina sheep is now protected to safeguard local biodiversity.